In keeping with my, no money, use what you have to spruce up the house.  I decided to tackle these two lampshades. 
I picked up these lamps back in November at an estate sale for $3.00 for the pair.  I really love milk glass and wanted to get some lamps for the buffet to brighten up the dining room . 
While I hated the shades on these since I bought them, the price was right and they match so I kept them. 
So I have been on the lookout for inspiration to figure out how to cover these up on the cheap!
Well I found the inspiration I needed over at Miss Mustard Seed's in this post.
While I liked Miss Mustard Seed's lamp, I also saw a candle somewhere out in real life that was similar that I also liked so I changed mine up a little.
Here is a close up of my original shade.  It is is structurally sound, but yellowed and not in a vintage way in an old yucky way.
So my first job was to take off the band.  I did that with  the steam of my iron just like Sherry from Creations from My Heart says to do in this post. 
It then looked like this.  You can see better just how yellowed this was.
I then grabbed my vintage sheet music.  I got this last summer at an estate sale, I bought 5 books just like this for .50 cents for all five.  This is the only one that I have used so far and I still have tons of pages left!
I cut the pages in various sizes and distressed the edges with my distress ink.
On some of the pieces I added some stamps.  This one and a vintage style skeleton key.
I also added some vintage lace and some vintage doilies. 
My 5 year old son helped with this one while I wasn't looking, and I used it.
After using my handy dandy decoupage finish that I bought literally 5 years ago or more(this project finally finished it off), I added my trim that  I talked about here. 
So are you ready here they are!!!!!!
I am linking up to:
 Trash to Treasure Tuesday at Reinvented
Nifty Thrifty Tuesdays No.9 at costal charm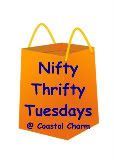 Toot Your Horn Tuesday At a Silly Little Sparrow

Anti-Procrastination Tuesdays at New Nostalgia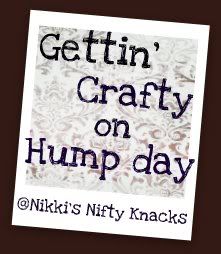 Gettin Crafty on Hump Day @Nikki's Nifty Knacks